Motorist services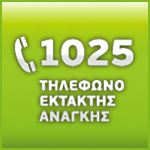 Emergency Number 1025
For emergencies, motorists can call the 4-digit emergency number, 24 hours a day, 7 days a week.
The call cost for 1025 depends solely on the caller's mobile or landline provider.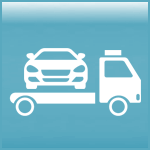 Road assistance
Immobilised vehicles are safely removed to the nearest safe location off the motorway.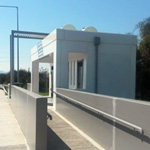 W.C.
Eight state-of-the-art toilets (men/women/disabled) from Elefsina to Isthmos in Korinthos are available to motorists and their fellow passengers. They are located at the following points: Nea Peramos (in both directions), Kakia Skala (in the direction to Athens), Kineta (in the direction to Korinthos), Ag. Theodori (in both directions), Refineries (in both directions).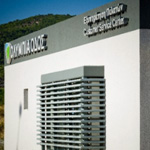 Customer Service Stations (CSS)
Open daily providing continuous information and telephone assistance to the users of Olympia Odos on all matters concerning the operation of the motorway.
- Before the Elefsina Toll Station in the direction to Patras
Monday to Friday from 08:00 to 18:00 and Saturday 09.00-17.00
- Before the Isthmos Toll Station in the direction to Athens
Monday to Friday from 09:00 to 17:00
- Before the Kiato Toll Station in the direction to Patras
Monday to Friday from 08:00 to 16:00
- Before the Rio Toll Station in the direction to Athens
Monday to Friday from 08:00 to 16:00
Motorists Service Stations (MSS)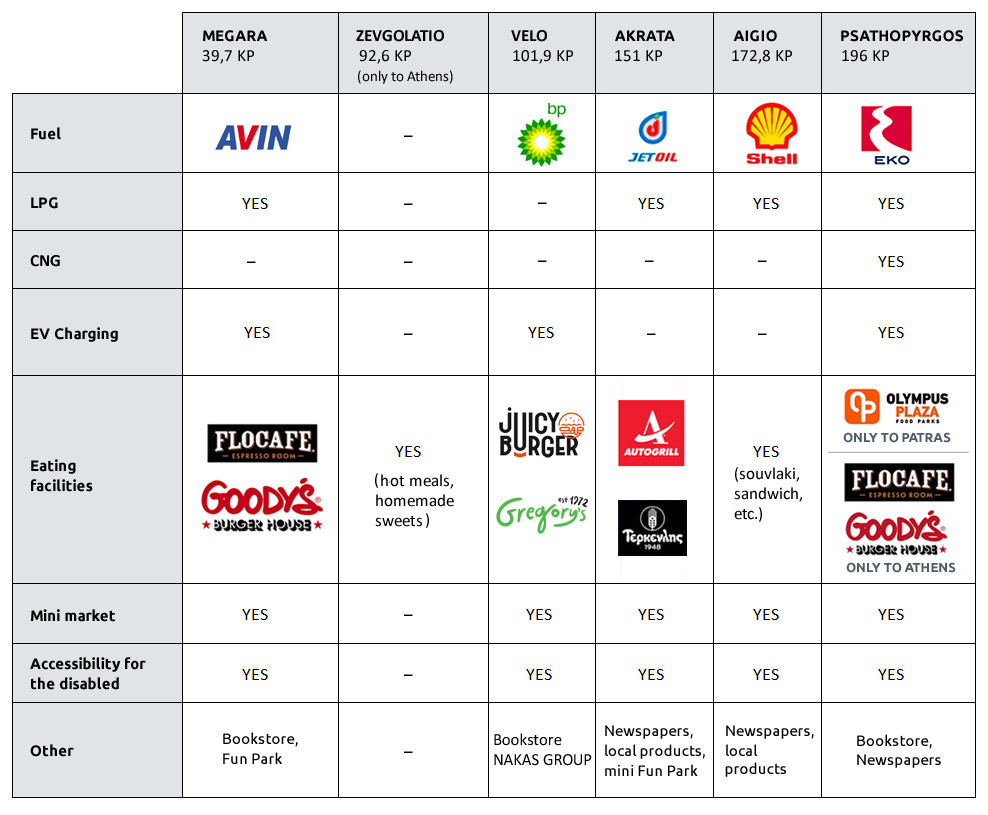 share: