Installation of POS devices on all lanes with Automatic Payment Machines of Olympia Odos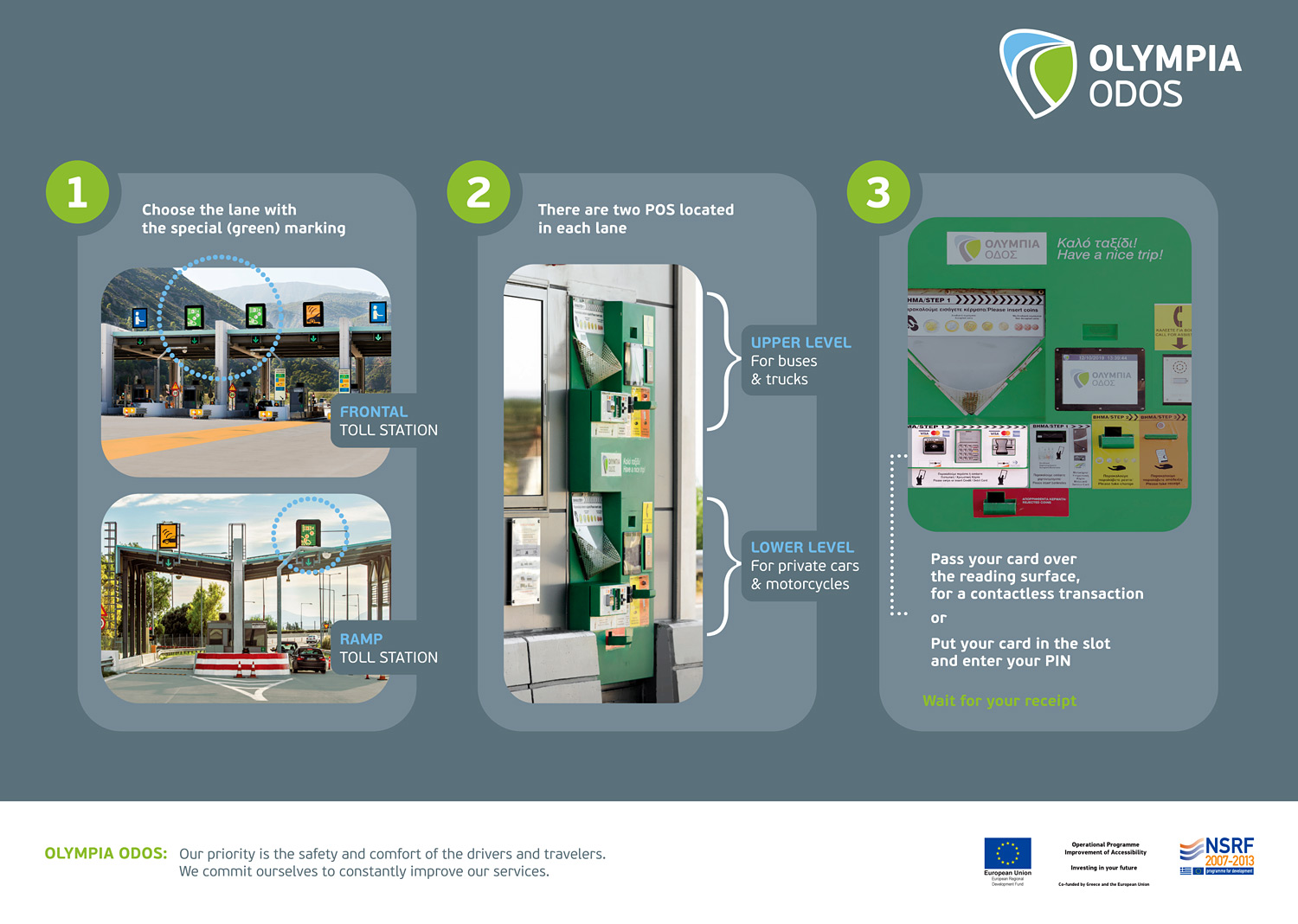 The installation of POS on all lanes with Automatic Payment Machines (APM) of the frontal and ramp toll Stations of Olympia Odos was recently completed. In particular, 92 POS were installed on the 5 Frontal and 9 Ramp Toll Stations.
The range of choices offered by the Automatic Payment Machines aims at improving the services provided to the drivers/users of the motorway.
The new service will make the passage from the toll stations more comfortable and easy since the procedure is very simple and quick:
By passing from the Automatic Payment Machine Lane (marked in green color), you simply touch the contactless transaction reader with your credit or debit card and you wait for a few seconds to get the receipt printout.
Otherwise, you put your card in the relevant slot and you enter your PIN.
To date, the Automatic Payment Machines offer and will continue to offer the following methods of payment:
Payment with coins (except coins of €0.01, €0.02 and €0.05);
Payment with banknotes of €5, €10 and €20;
Payment with Moto card for the motorcyclists;
In the enclosed file or at www.olympiaodos.gr you will find instructions on how to use the POS at the lanes equipped with an Automatic Payment Machine.
Olympia Odos continues its tasks strongly oriented to the safety and comfort of the drivers and travelers, and is committed to provide high level services.


View or download the file in PDF
share: