From Tuesday 10/10/2017 at 19:00 until the morning of the following day, Wednesday 11/10/2017 at 07:00, the Rio I/C branch accommodating the direction from Gefyra to Athens will close and traffic will be accommodated through the Rio I/C to Korinthos-Patra motorway in the direction to Patra, will continue towards the city of Patra and will immediately exit towards the signal controlled junction with the vertical road Diodorou, where it will reverse on the motorway in the direction to Athens. The rest traffic accommodated through Rio I/C, as well as the traffic in both directions of the motorway shall operate normally.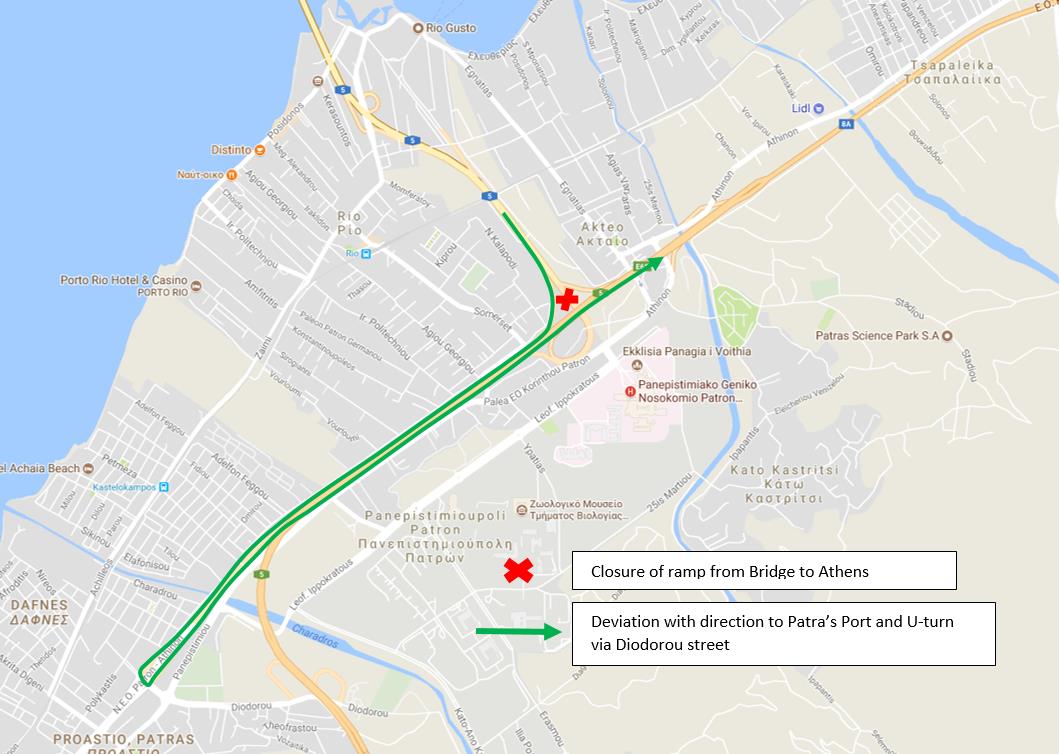 In case of adverse weather conditions or other unforeseen obstacles, the works will be carried out respectively on Wednesday 11/10/2017 or Thursday 12/10/2017 during the respective time period.
The arrangements are necessary for the competent Constructor (J&P AVAX,allottee of APION KLEOS JV) to carry out pavement works.
Olympia Odos thanks you for your understanding and kindly asks the drivers to comply with the pertaining worksite signing and the instructions of the Traffic Police, as well as to be extra cautious as they pass through the area in question.